Details

Hits: 2331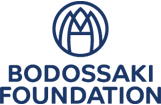 Candidate now for Internship grants in French companies,
in cooperation with the Bodossakis Foundation

The Bodossakis Foundation, in partnership with the French Embassy in Greece, is helping you to

work for 4 to 6 months in the laboratory of a French company.
To all greek post graduates please take a look at our

8 internship grants !

M

o

nthly grants covering living costs (1,100 euros / month), starting in Autumn 2018. The call for applications  ends on June 29, 2018.

You still have 4 days!



Eligibility criterion:
-  be Greek citizen

- master perfectly English language
- very good computer skills

- under 32 years old.
- additionally specific criteria of each internship
Here are the internships titles: