Details

Hits: 167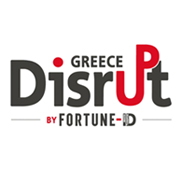 Disrupt Greece will take place on September 25th at Benaki Museum. It was designed by FORTUNE GREECE and Industry Disruptors-Game Changers (ID-GC) to promote innovation, entrepreneurship and support the Greek startup ecosystem.
The platform takes innovative ideas and companies into a full development circle, providing through this process the right tools to drastically improve efficiency of business and help regenerate growth, both economic & technological.
On September 25th, the occasion will be given for new companies to speak about their ideas, products and services with PAPASTRATOS as a strategic partner and with the support of companies and institutional actors. All of the finalists gain access to services worth €70,000, while the first three teams win money prizes worth a total of €30,000.